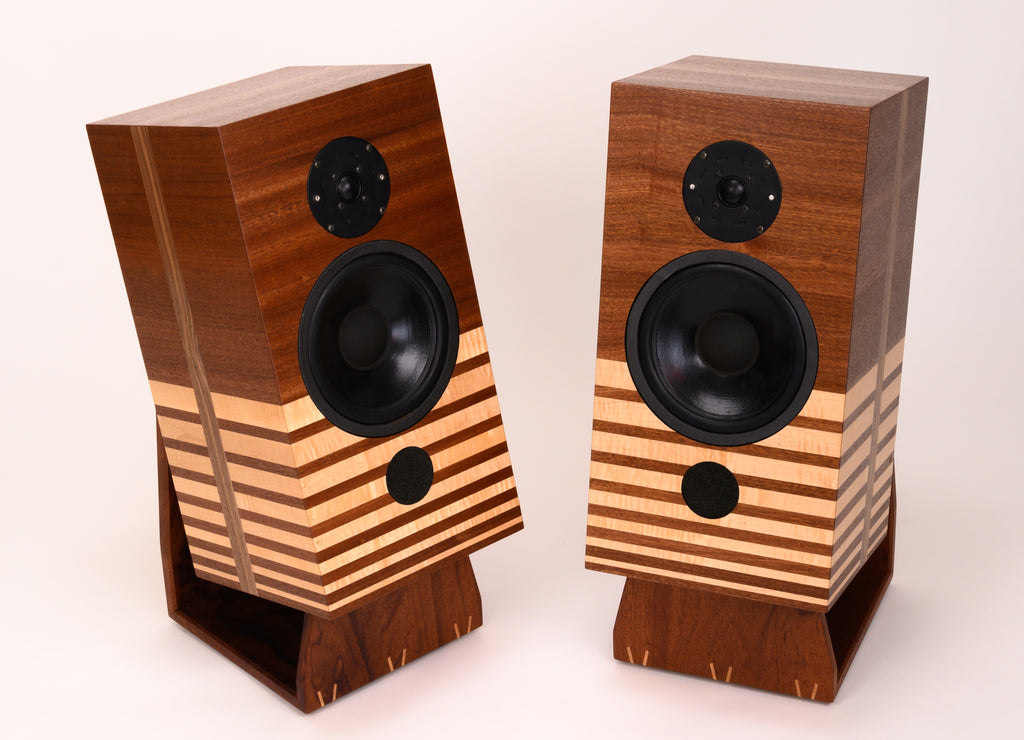 Enhance your home with the exquisite Ace speaker cabinets, meticulously crafted to seamlessly blend music and interior design. As the owner and sole craftsman at Maughan Made, I take pride in creating these custom cabinets that perfectly harmonize with your décor while delivering exceptional sound. Say goodbye to concealing your passion for music behind plants - let it take center stage.
 With utmost attention to detail, each Ace speaker cabinet is tailored to accommodate your speakers and optimize acoustics. Crafted uniquely for you, these cabinets are a testament to my commitment to craftsmanship and individuality.
 Indulge in the captivating allure of African Sapele, Maple, or Walnut wood options that grace these speaker cabinets. The natural beauty of these woods adds a touch of elegance to both your visual and auditory experiences.
 Every aspect of your speaker cabinet is customizable, from the size to the wood selection. I understand that your preferences are as unique as your home, and I am committed to bringing your vision to life. Please note that pricing is dependent on the chosen size and customization options.
 To place your order, simply reach out to me directly at jake@maughanmade.com. As a small-scale operation, I am dedicated to providing personalized service and ensuring your satisfaction. Please allow approximately one month for me to handcraft and prepare your order with utmost care before shipping.
 Let Maughan Made be your gateway to merging your love for music with your passion for exceptional interior design. Together, we will create a symphony of craftsmanship and style within your home.