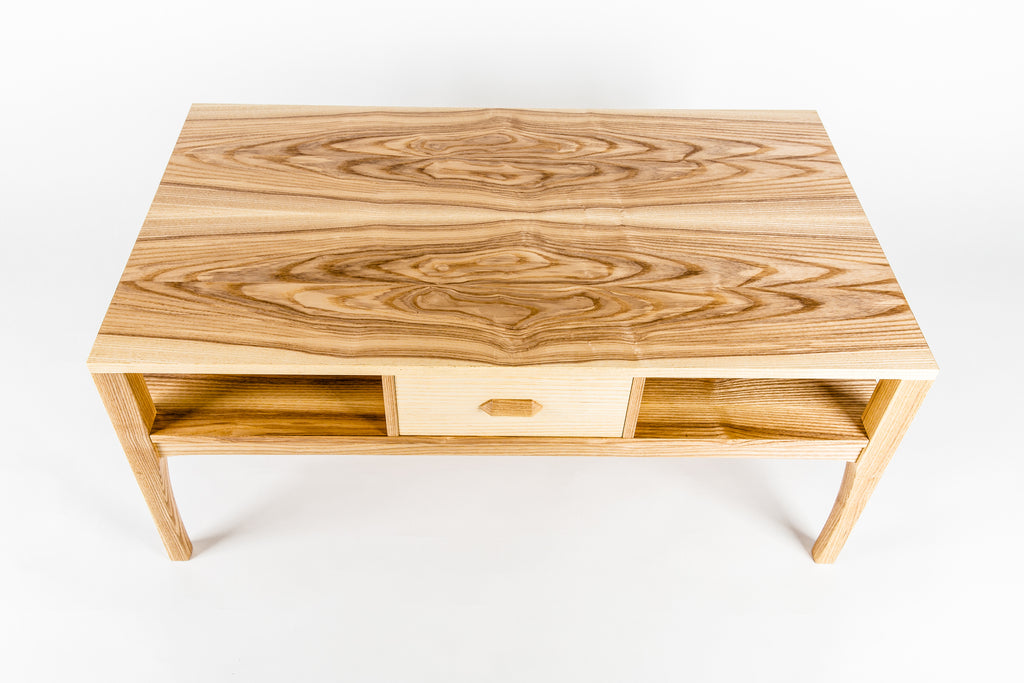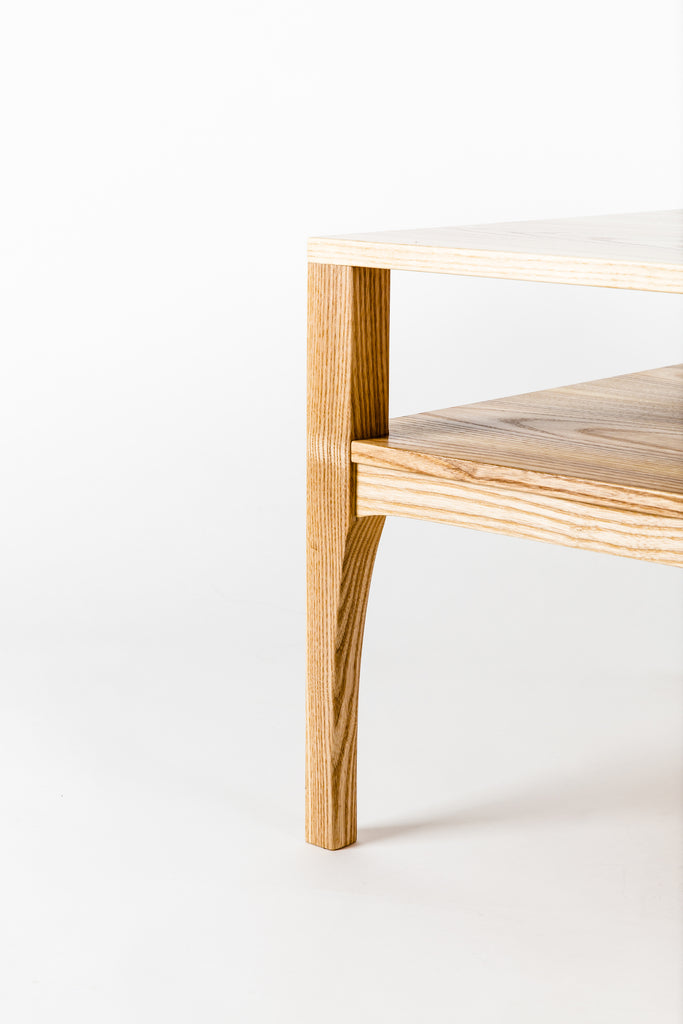 The Rodina custom veneered coffee table shown here in Ash wood is much more than meets the eye. The middle drawer is constructed with hand cut dovetails and opens from both ends. Rare earth magnets embedded in the table and drawer ensure the drawer always finds its perfect resting place in the middle. 
This custom wood coffee table measures: Shown here 42" Wide, 24" deep, and 18" tall.
Wood: Ash
This table is made to order. Grain pattern will change depending on the wood chosen. Please allow one month turnaround prior to shipping.