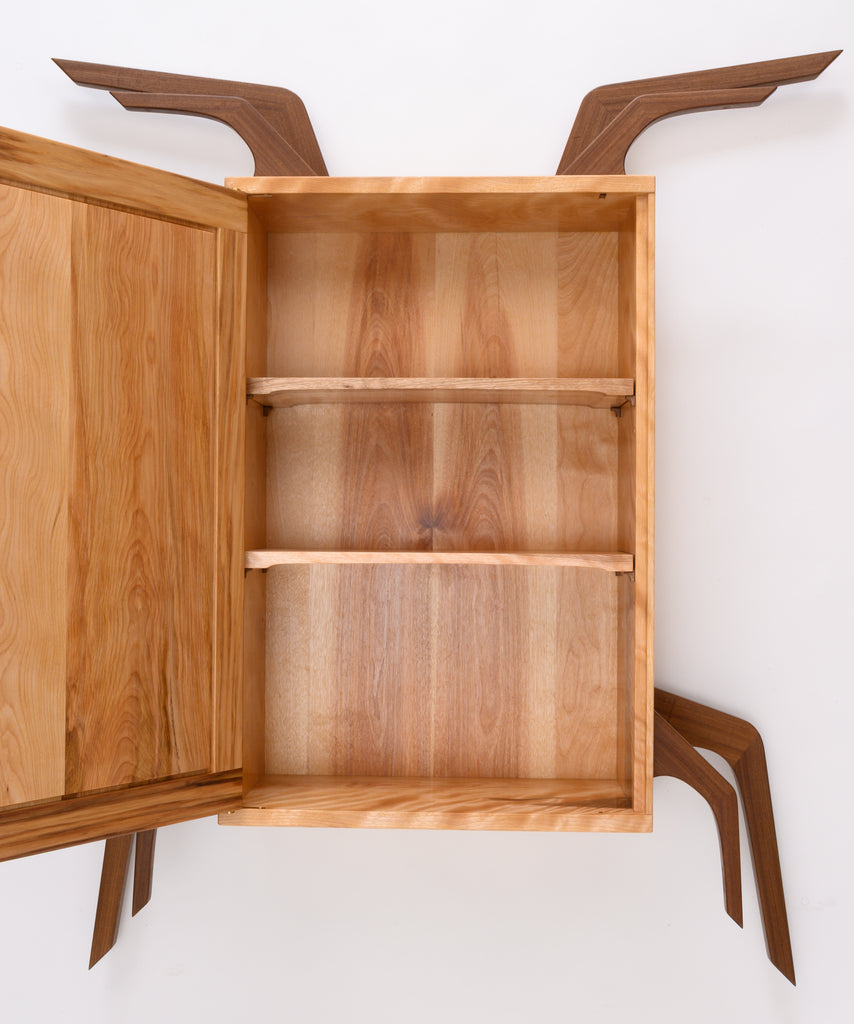 This unique wood wall cabinet design was inspired by the elements. Its fins represent Air, the wavy figure inside the cabinet represents Water, the wood construction represents Earth, and the pattern on the door represents Fire. 
This wall cabinet measures: Total space including fins is 37" tall, 31" wide, and 7.5" deep
Wood: Hickory, Birch, and Afromosia 
This cabinet is made to order. Please allow one month turnaround prior to shipping.