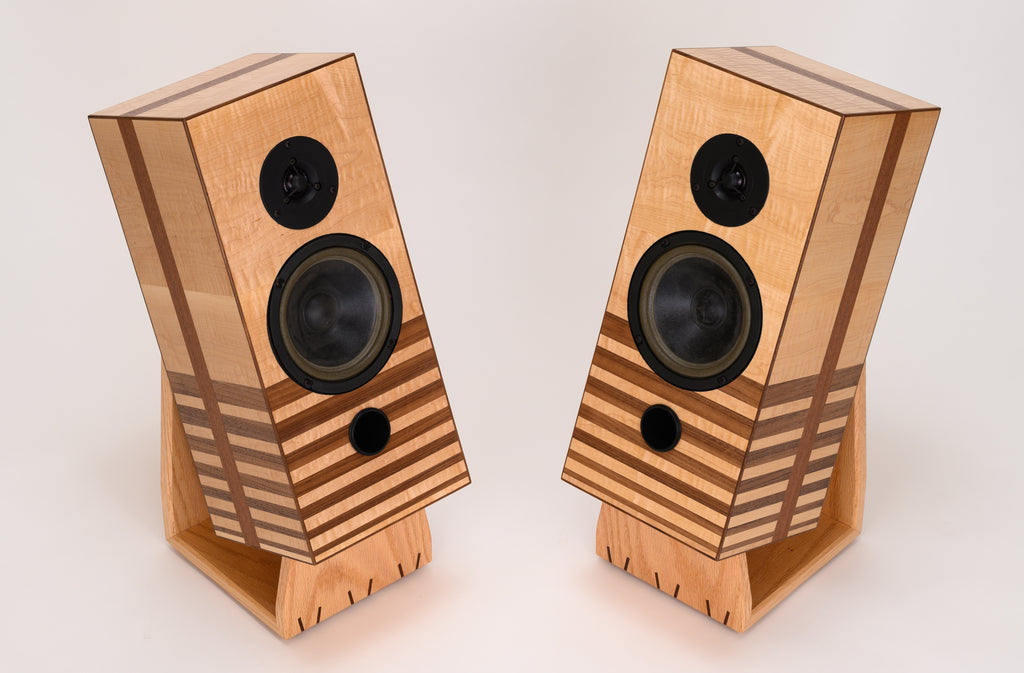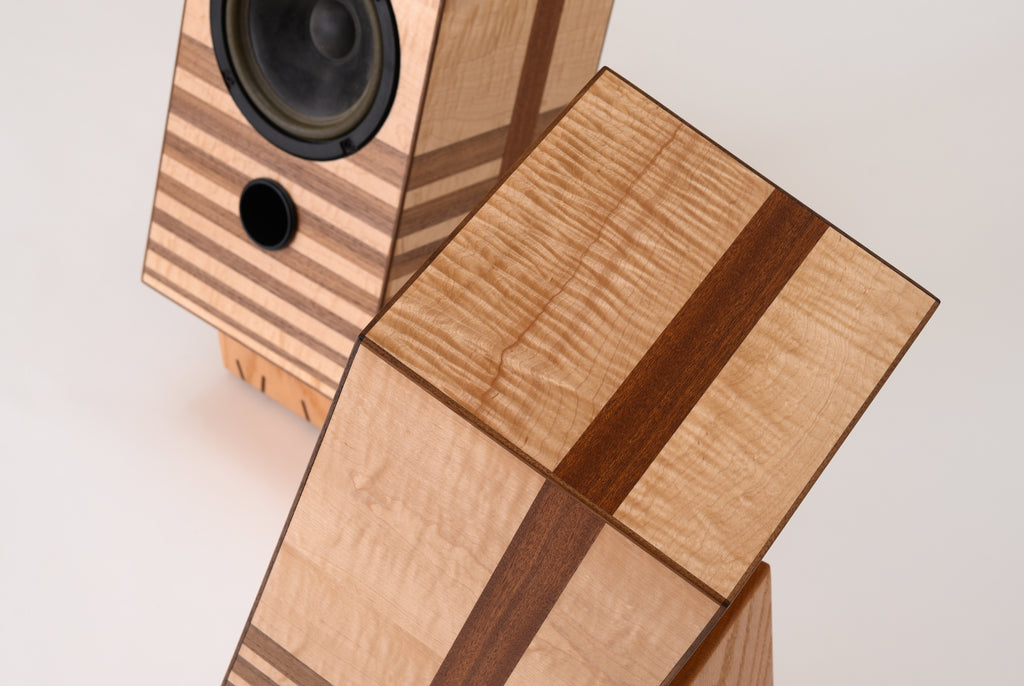 Elevate the audio experience in your space with our meticulously crafted Ace speaker cabinets. Designed to complement your components and seamlessly integrate into any room, these custom-made cabinets deliver sophisticated sound with a touch of elegance.
The Ace speaker cabinets featured here showcase the exquisite beauty of Figured Maple, Walnut, and Sapele woods, enhancing both the aesthetic appeal and acoustic performance.
These speaker cabinets are fully customizable to fit your specific needs and can accommodate different driver sizes and offer a range of wood options to match your personal style and existing decor. Please note that pricing is dependent on the chosen size and customization options.
To place your custom order, simply send me an email. I will guide you through the process, ensuring your unique specifications are met. Kindly allow approximately one month for me to handcraft and prepare your order before shipping.