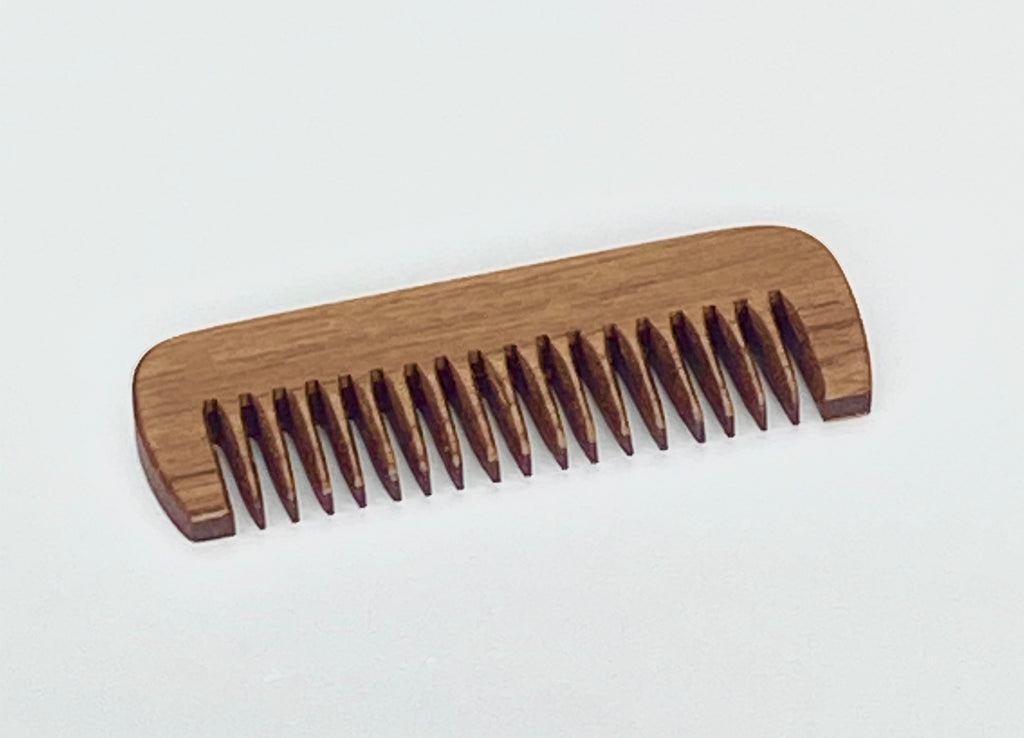 Upgrade your beard grooming with an exceptional wood beard comb. Designed for serious beard enthusiasts, this compact comb delivers outstanding performance while adding a touch of elegance to your bathroom counter.
Handcrafted with precision, each tine of the comb is shaped by hand using a carving knife and file. The comb is then finished with a blend of beeswax and mineral oil, ensuring a smooth glide through your beard.
Measuring at 3" by 1", our wood beard comb combines practicality and style. Choose from our showcased options of Walnut and Sapele, each showcasing its unique wood grain patterns.
Custom sizes and wood options are available upon request. Simply email me at jake@maughanmade.com to discuss your custom order.